Leading the Industry In Oracle Applications
Turn to Solution Beacon when you need exceptional computer consulting services. We are a leading provider of expert-level resources to Government Agencies and Fortune 1000 companies. We specialize in the Oracle Applications marketplace and can give you professional consultants for various areas.
Text and Image
Rollover to edit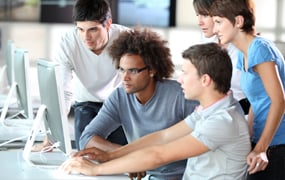 Areas of Expertise:
Oracle Release 12 Upgrades
Oracle Release 12 and Oracle Fusion Implementations
Systems Architecture
Performance Tuning
Oracle Apps Development
Oracle Apps DBA
Work Hand in Hand With Us
We value our position in the Oracle Applications marketplace so we align ourselves with key partners in the software and consulting industry. By leveraging our industry-leading expertise and experience, we are able to provide the most cost-effective resources to our clients. Work with us and we can provide you the benefits offered by our partners. Call us at 909-585-7380 and let us help you make a difference.